Rhythm on the River at the SciotoMile
Listen as music fills the air and witness the elegant grace of ballet in outdoor performances on select Friday evenings at the new Bicentennial Park Performing Arts Pavilion. Admission is FREE!
Tony Monaco Trio and a Community Blues Jam Session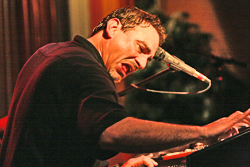 Friday, August 26, 8 p.m.
A Columbus native who began playing at local clubs in his teens, Tony Monaco has grown to be a B3 organ wizard playing both nationally and internationally with legends such as Jimmy Smith and Pat Martino. Recently named "Best International Hammond Organist 2011" by Italian magazine Jazzit, Monaco continues to balance teaching, playing, and recording in and around Columbus while also producing for other organists and touring around the globe.
Following the performance, musicians and vocalists from the audience are invited to sit in with some of the finest blues musicians around during a Community Blues Jam session hosted by Monaco. Participants are encouraged to bring an instrument. A drum set, keyboard, acoustic and electric guitars, electric bass and amps will be provided.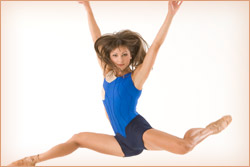 BalletMet Columbus
Friday, September 2, 8 p.m.
Enjoy a preview of BalletMet's upcoming season along with audience favorites set against the downtown skyline. Renowned for its versatility and innovative repertory, BalletMet Columbus ranks among the nation's largest dance companies, and its Dance Academy ranks among the largest dance-training centers. Since its inception in 1978, BalletMet has added 157 company premieres to its repertoire and produced 129 world premieres. It has also developed DanceReach, a series of educational and outreach programs that serve nearly 30,000 people annually; through DanceReach, up to 70 scholarships each year give access to talented youth, many from minority and underserved groups, who cannot otherwise participate.
Location:
Bicentennial Park
233 Civic Center Drive
Columbus, Ohio
Parking:
RiverSouth Garage at Front & Rich Street