Harrison West Street Sweeping August 13th & 14th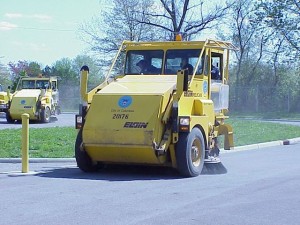 Department of Public Service street sweeping crews are scheduled to sweep streets in Harrison West next week on August 13th and 14th. The city of Columbus asks residents in neighborhoods in these areas to move their parked cars off the street before the sweeping date to allow street sweeping crews room to clean streets.
In neighborhoods with permanent signs posted that identify street sweeping related parking restrictions, residents are asked to check the information posted on the signs on their streets for the days and hours when parking restrictions will be in effect for street sweeping.  On streets with permanent signs posted, vehicles that are not moved to allow street sweepers to work in the area will be impounded and towed at the owner's expense.  The five neighborhoods with the permanently posted signs are:
German Village
Italian Village
Harrison West
Neil Avenue
The Ohio State University area
The purpose of sweeping streets is to remove dirt, litter and debris from curbs to prevent the materials from being washed by rain into storm sewers.  Litter and debris washed into storm sewers subsequently is carried to our waterways.
Contact the city of Columbus 311 Customer Service Center at 311 or 645-3111 or online at www.311.columbus.gov for general information about street sweeping in Columbus.