Olentangy Trail Litter Cleanup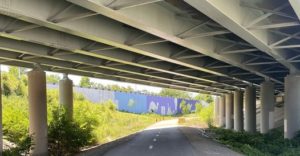 Love the trail? Come and help us clean-up Harrison West's section of the Olentangy Trail in preparation for the completion of the west side of the Olentangy Trail Mural! All equipment will be provided and volunteers will get a free drink at Zeno's after the event. Meet at Side By Side at 1 PM Sunday 8/14 to grab trash bags and pickers!
This event is in partnership with Keep Columbus Beautiful.