Updates from the HWS Parks and Green Space Committee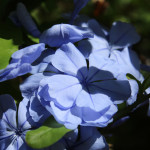 As spring takes over from a mild winter, the Harrison West Society Parks and Green Space Committee has begun planning this year's schedule and watching for some of our long-awaited projects to begin to bear fruit.
As in past years, we will hold park workdays on the last Saturdays and the Wednesdays before the last Saturdays in April through October. We will rotate through our maintenance-needing parks according to the following schedule:
April 27, 2016, 6–7:30 p.m. and April 30, 2016, 9–11 a.m.: Side by Side Park
May 25, 2016, 6–7:30 p.m. and May 28, 2016, 9–11 a.m.: Harrison Park
June 22, 2016, 6–7:30 p.m. and June 25, 2016, 9–11 a.m.: Harrison West Park
July 27, 2016, 6–7:30 p.m. and July 30, 2016, 9–11 a.m.: Side by Side Park
August 24, 2016, 6–7:30 p.m. and August 27, 2016, 9–11 a.m.: Harrison Park
September 24, 2016, 9–11 a.m. and Harrison West Park (No Wednesday workday; join us at the HWS meeting.)
October 26, 2016, 6–7:30 p.m. and October 29, 2016, 9–11 a.m.; Side by Side Park
Several of our Adopt-a-Bed volunteers have moved on to other adventures, so we have lots of beds available for adoption. Please consider donating an hour of your time each month to weed and deadhead one of the beds that we're so lucky to have in our neighborhood. Contact us to find out what beds are available and to sign up.
Earth Day
In celebration of Earth Day 2016, we will be hosting a litter pickup along the Olentangy Trail on the west side of the Olentangy River south of West Third Avenue. The event will run from 9 until 11:30 a.m. on Saturday, April 16, 2016. To volunteer, sign up on our service site page at earthdaycolumbus.org and click on the box near the bottom of the photograph that reads, "Saturday, Apr 16th." If you have questions, drop us a note.
Wheeler Park
The grass in Wheeler Park continues to struggle, so the city decided to close it again this winter and part of this spring. While the lawn recovers, they are exploring other options for the ground cover in the park. Wheeler remains an intensely popular dog park, so the city's Recreation and Parks department is also researching dog parks in other cities to try to find a way to keep ours healthy and in decent shape. We don't have a definite date for reopening the park, but we're hoping to see it back open by May. We know it's an annoyance, but please respect the park closure. The longer the grass has to rest, the sooner it will recover. During the downtime, perhaps you can explore other parts of our neighborhood. The Battelle Green Space is very open (though not fenced, so be careful about off-leash play), and the walks along our tree-lined streets are particularly lovely at this time of year. The south half of Harrison Park (south of the gazebo and Harrison Park Condos Recreation Center) is also an open area available for play.
Harrison Park
Just in the last day or two, a backhoe has appeared at the north end of Harrison Park. It's a great sign: The boat portage project at West Second Avenue is underway. By the end of summer, we should have a place for kayaks and canoes to put into the river safely.
A slight delay with the contract has pushed back slightly the fabrication and installation of Todd Kime's Through, the newest work of public art planned for Harrison Park. We still expect installation this year. You can see the model for Kime's beautiful gateway sculpture in our August 13, 2015 post.
It looks like we lost three trees in the park last year—a redbud behind the gazebo and two elms in the same area. We are asking the city to replace the redbud, but the elms were probably too close to some of the other trees and may not be replaced. We'll discuss with the city what's best. On the positive side, though, our three new elms—which we hope will eventually provide some additional shade for the Harrison West Jazz Stage—seem to have done quite well through the winter. If the adage holds true, the new elms slept last year, will creep this year, and then leap next year. One of the trees that we lost to disease in 2014 has also sent up a new shoot from it's healthy roots, so we hope to nurture that back stronger than the one we lost.
Harrison West has lots of flower beds, many of whom are orphans. Can you spare an hour each month to weed and deadhead one of them? Contact the Parks and Green Space Committee for opportunities.
Side by Side Park
You might have noticed two trees in Side by Side Park with blue Xs on them. We're checking into it, but we're pretty sure that those are slated for removal. They are both ailanthus altissima, commonly known as "trees of heaven." Unfortunately, they're not terribly heavenly. They are a non-native, highly aggressive species that the city is actively trying to eradicate, especially along our rivers. Karl Hoessle with the Columbus Environmental Restoration Program once commented that those two specimens are the largest trees of heaven he's seen in the city. We don't know the timetable for their removal yet, but we'll be advocating for replacement trees as soon as they're gone.
Side by Side is our most densely-planted park, and because it's right on the river, it has its own set of maintenance challenges. Consider helping out with the regular maintenance.
Harrison West Park
We had hoped that the facelift to Harrison West Park would begin this spring, but no contractor bid on the small project, so the city will rebid the work as part of a larger package of projects. Our August 7, 2015 post describes the upgrades that are planned.
We have two orphan beds in Harrison West Park. Interested in adopting one? Give us a shout to discuss them.