Society Submits Project Proposals to City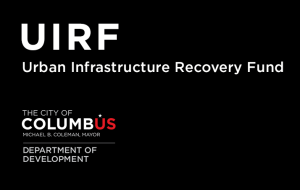 Following our discussion at the Harrison West Society meeting in February 2014, the society has submitted our list of neighborhood project proposals to the Urban Infrastructure Recovery Fund (UIRF). The final project list can be found here.
In the coming months, we expect to receive feedback from UIRF staff as to which projects are eligible under their new guidelines. The society's list will be combined with individually-submitted project proposals, and we anticipate that the society will be able to vote on a final list of eligible projects in May or June 2014.
UIRF has extended its open period for individual project submissions until Monday, March 24, 2014. Anyone interested in submitting a project proposal may send it: http://www.columbus.gov/Templates/Detail.aspx?ekfrm=63999
Thanks to everyone who participated in gathering and refining of proposals!