Drink It In — An Art and Wine Pairing at the Wex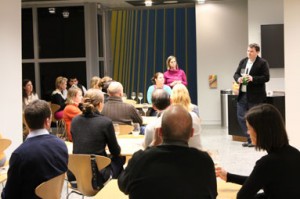 Drink It In combines two of life's great pleasures—art and wine. Take an in-depth tour of Alexis Rockman: A Fable for Tomorrow and Paula Hayes then join Donnie Austin of House Wine to sample a selection of biodynamic, sustainable, and organic wines that "pair" with the current exhibitions.
Drink It In will be held at the Wexner Center for the Arts on November 30, 2011, at 7 p.m. Tickets are $15 for members and $18 for general public. Drink It In is presented by GenWex.