2011 Columbus Film Festival Week Concludes with Vegucated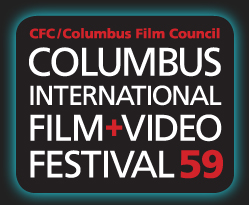 The Columbus International Film + Video Festival (CIFVF) presents Vegucated, with director Marisa Miller Wolfson. Vegucated showcases the rapid and at times comedic evolution of three people who share one journey of going Vegan for six weeks and ultimately discover their own paths in creating a kinder, cleaner, greener world, one bite at a time. Filmmaker Marisa Miller Wolfson will be at the screening to introduce her film and discuss the film afterwards with the audience.
The screening of Veducated will take place at the Gateway Film Center on Sunday, November 20 at 2:30 p.m
Admission is $5.
Gateway Film Center (
map
)
1550 North High Street
Columbus, Ohio, USA 43215
For a complete schedule of the 2011 Columbus International Film + Video Festival, please visit http://www.chrisawards.org.