Columbus' HighBall Halloween "Lights Up the Night" for Fifth Anniversary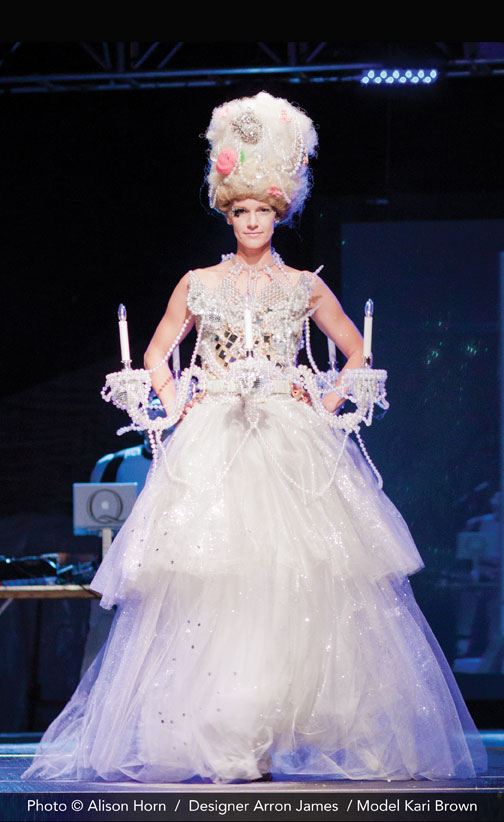 Short North Arts District, Columbus, Ohio – In a creative mash-up that's a bit Mardi Gras, a bit Carnivale and a lot Halloween, organizers will close High Street from the Short North to the Arena District to host Columbus' most exciting and extravagant party… HighBall Halloween, Saturday, October 27. Presented by Hilton Columbus Downtown and pagetech, limited, HighBall is a creative convergence of fashion, art, music, dance… and, of course, eye-popping costumes.
The 2012 event will be staged against the distinctive Columbus Convention Center facade, across the street from the new Hilton Columbus Downtown, within walking distance of 10,000 parking spaces (see map below). The signature focal point of HighBall is an elaborate 75-foot runway/stage topped by a  massive, 4-story projection system featuring high-intensity, prerecorded videos mixed with live feeds orchestrated by pagetech, limited.
Since its inception, HighBall has encouraged its 20,000 costumed revelers to shine with inspired and innovative use of "glow" – LED, lasers, UV-reactive materials, electroluminescent wire and other accessories. This year, in light of the city's ongoing 200COLUMBUS celebration, organizers asked the question: "What do you get when you cross "illuminate" with "Columbus?" The answer, the event's theme… ILLUMINATUS: light up the night!
Home to some of the largest and most creative clothing retailers in the country, Columbus is recognized as one of the top fashion centers in the United States. And that status is spectacularly brought to life at HighBall. One of the evening's highlights is the "Costume Couture Fashion Showdown," a professional fashion and costume design competition. A production team of 100+  models, designers, hair stylists, make-up artists, judges, videographers and stage crew will collaborate to choreograph the elaborate and over-the-top competition.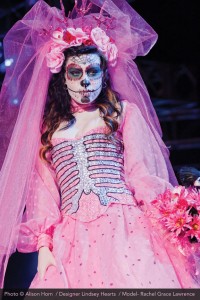 What:            
HighBall Halloween V
presented by Hilton Columbus Downtown and pagetech, limited
Theme:           
ILLUMINATUS: light up the night
When:            
Saturday, October 27
5:00PM to 1:00AM
Where:        
Between Goodale St in the Short North
and Nationwide Blvd in the Arena District
Columbus, Ohio 43215
Admission:  
$5 at the gate
More Info:
Twitter: #highballcbus
New This Year:
* Massive 4-story-high video projection
* Staged against the distinctive Columbus Convention Center facade
* Featuring the city's best food trucks and HighBall beverages
* Parking for 10,000 cars within 2 blocks
* Special room/event packages at the Hilton Columbus Downtown
Returning Features:
* Over $5,000 in cash and prizes
* 1st prize of $1,000, 2nd prize of $500 and 3rd prize of $250 in both
the general public and the professional competitions
* 5 costume categories with 8 finalists in each category
* alive! People's Choice Award
* "Costume Couture Fashion Showdown"
* Real-time ultraviolet mural painting
* Amazing Giants Stilt walkers
* Giant Puppets (15′ tall dancing puppets)
* The city's hottest DJs
Costume Contest Categories:
* Most Brilliant (best use of light and glow)
* Best Transformation (costumes that transform from one look to another)
* Best Extreme Face Painting (beyond the basic clown makeup)
* Old School (reinterpretations of traditional Halloween characters)
* Most Artistic (innovative use of masquerade… just downright amazing!)
Highball Halloween Parking and Directions

Print Friendly