Short North Civic Association Annual Winter Party 1/22/15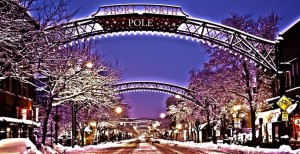 Join us at Hubbard Mastery School, 104 W. Hubbard Ave, for an open house from 6:00 to 7:30 p.m. Meet Principal Susan McGeean and find out what students have been up to in Hubbard Mastery School's first year in the Short North. Appetizers will be provided by Basi Italia and baked goods will be provided by the Hubbard PTO. There will be a tour of the school that many neighborhood leaders are getting behind to ensure that young professionals wanting to start families don't have to leave this amazing community "because of the schools."
The evening doesn't stop there!
Get your beverage ticket at Hubbard Mastery School, and join us up the street at Hubbard Grille, 793 N. High St., from 7:00 to 10:00 p.m. for drink specials and appetizers.
Admission is free and all Short North area residents are invited along with businesses/employees.
The Annual Winter Party is a fun way for Short North residents to mingle and learn about what's happening in our community. Parking for attendees will be available in the Hubbard Mastery School parking lot (accessible via Wilber Ave on the north side of the school. Parking is also available in The Hub parking garage at 20 E. Hubbard Ave.
The SNCA welcomes all area homeowners, renters, business owners, and employees to become members. Annual SNCA memberships cost $25 for individuals, $50 per household, and $75 for businesses. Membership dues support SNCA community projects including The Short North Tour of Homes & Gardens, Screen on the Green movie series in Goodale Park, Short North Yard Sale, Goodale Park Music Series, and Short North Block Watch. Memberships can be purchased in person at the party or by visiting membership.shortnorthcivic.org.
Facebook Event Page: https://www.facebook.com/events/1543688902567860/