Rhythm on the "Scioto" River This Summer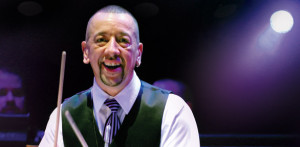 Featuring everything from bluegrass to blues to ballet and more, the Columbus Recreation and Parks Department is excited to announce the 2015 Scioto Mile summer programming schedule. These free outdoor performances take place on Friday evenings throughout the summer at the Bicentennial Park Performing Arts Pavilion, a state-of-the-art venue with architecture that reflects the design of the Scioto Mile Fountain. Each evening, food and beverage sales will begin at 6:30 p.m. For more information on Rhythm on the River, visit http://www.sciotomile.com/events/rhythm-on-the-river/.
June 5

: An Evening of Bluegrass with Blue Highway and Strung Up,

7:30 p.m.

June 19

: Golden Dragon Acrobats,

8 p.m.

June 26

: Columbus Jazz Orchestra featuring Dwight Lenox and Phil Clark (jazz),

7:30 p.m.

July 10

: Sammy DeLeõn Y Su Orquesta (Latin/salsa),

7:30 p.m.

(In partnership with Mayor's Twilight Ride)

July 24

: James Cotton (blues/rock) along with Mark May Band (blues/rock),

7:30 p.m.

July 31

: The Spikedrivers (rock/country),

7:30 p.m.

August 14

: Maceo Parker (funk/jazz) along with HooDoo Soul Band (jazz/funk),

7:30 p.m.

August 21

: The Navigators (classic rock),

7:30 p.m.

August 28

: BalletMet Columbus,

8 p.m.

September 4

: The Steepwater Band (Americana/rock) along with Angela Perley & The Howlin' Moons (country/rock),

7 p.m.
Performance Descriptions
June 5: An Evening of Bluegrass with Blue Highway and Strung Up
Blue Highway: At the 20-year mark, Blue Highway is indisputably one of the most esteemed and influential groups in contemporary bluegrass. The band's 11 exceptional albums and compelling live performances give proof to the stellar reviews, Grammy nominations, and numerous awards earned by the band since it first took the stage on December 31, 1994. Refusing to coast on past glories, Blue Highway continues to push its music to new levels of accomplishment. Artfully balanced between tradition and innovation, it remains in the forefront of contemporary bluegrass music.
Strung Up: As a 'band of brothers' who provide emotional renditions of your favorite bluegrass tunes, Strung Up has shared the stage with many of the top Central Ohio and Midwest based bands. With a passion for creating music for all ages, listeners and fellow musicians are sure to find their sound both energetic and soothing.
June 19: Golden Dragon Acrobats
The Golden Dragon Acrobats represent the best of a time honored tradition that began more than 25 centuries ago. The Golden Dragons are recognized throughout the United States and abroad as the premiere Chinese acrobatic touring company of today. The reputation of the company is firmly rooted in a commitment to the highest of production values and an attention to artistic detail that is unparalleled in the art form. World renowned impresario Danny Chang and choreographer Angela Chang combine award-winning acrobatics, traditional dance, spectacular costumes, ancient and contemporary music and theatrical techniques to present a show of breathtaking skill and spellbinding beauty.
June 26: Columbus Jazz Orchestra featuring Dwight Lenox and Phil Clark
Come fly away with the Columbus Jazz Orchestra, under the direction of Byron Stripling, as they honor the music and legacy of "The Chairman of the Board" on the centennial of his birth. Ol' Blue Eyes himself, Frank Sinatra, defined the classic American Songbook for decades with verve and panache. Long acclaimed as the world's greatest performer of popular music, Sinatra is the artist who set the standard for all others to follow. Sinatra was, of course, more than a singer — he was an actor, recording artist, cabaret and concert star, radio and television personality, and, on occasion, producer, director, and conductor. Lending their incredible vocal talents to the stage are Dwight Lenox and Phil Clark to honor the music and legacy of "The Voice.
July 10: Sammy DeLeõn Y Su Orquesta
Featuring his 12-piece ensemble, Sammy DeLeón is one of the most recognized Latin bandleaders in Ohio.  For nearly 30 years, Sammy has gained popularity for his danceable groove-oriented music in the styles of Latin jazz, salsa, and merengue. Once called the "hottest and most innovative timbalero" by legendary Latin jazz percussionist Tito Puente, Sammy's credits includes collaborations with salsa greats El Gran Combo de Puerto Rico, Tito Rojas, Tony Vega, Hector Tricoche, and Rey de la Paz among others.
Before the concert, join Mayor Michael B. Coleman for an evening bike ride through downtown Columbus promoting the benefits of active living. For more information on the Mayor's Twilight Bike Ride, visit http://www.m3ssports.com/events/mayors-twilight-ride.htm.
July 24: James Cotton along with the Mark May Band
James Cotton: James "Superharp" Cotton stands tall as one of the Chicago blues scene's most dynamic performers. Inducted into the Blues Hall of Fame in 2006, the Smithsonian Institute in 1991, and winner of countless Grammy and W.C. Handy Blues Awards, Cotton apprenticed with harmonica master Sonny Boy Williamson and toured for 12 years with Muddy Waters. As a solo performer and bandleader, Cotton's hard-charging harp style and constant touring has earned him a reputation as one of the most sought-after, hard-driving and influential blues musicians touring the world today.
Mark May Band: Perfecting his craft playing rough and tumble biker bars and blues clubs in Houston, Texas for over 20 years, Mark May's confident vocals and technical guitar work once were the driving force for Dickey Betts and Great Southern. Mark's current album is receiving heavy national radio play, and his music has been featured in major publications including Blues Review, Guitar Player and Guitar World.
July 31: The Spikedrivers
In 2003 a new sound sprang up in the Rust Belt; a raucous, down-and-dirty sound, an intoxicating and gritty sound that pulled people in droves to dance floors across the Midwest. It was the sound of The Spikedrivers playing their unique blend of swinging, bluesy, upbeat, country-fried rock 'n' roll. Front man Jesse Henry's unique and down-home song writing meets the electrified ruckus and wild precision of the backing band similar to what might have been if Louis Prima had led The Band. After performing for over a decade, The Spikedrivers have firmly established themselves as an Americana cult favorite with the unique ability to grab hold of an audience and turn them instantly to avid fans.
August 14: Maceo Parker along with the HooDoo Soul Band
Maceo Parker: Saxophonist Maceo Parker embodies the legacy of soul and funk music like no other musician can. Always at the forefront, Maceo has been a common thread in the history of funk — helping to pioneer the sound of the genre in collaborations alongside groundbreaking icons like James Brown, George Clinton, and Prince, all the while honing his own signature brand of showmanship. Leading his flawlessly tight band with a cool confidence, Maceo transports audiences to the slickest of eras in performances that are positively timeless.
HooDoo Soul Band: Featuring the talents of 11 of the Midwest's most dynamic and critically acclaimed musicians, the HooDoo Soul Band has been performing high energy funk, rhythm & blues for nearly 20 years. Known for putting their own twist on the standards and introducing audiences to unfamiliar funky gems with style, they have opened for James Brown and Ray Charles among others.
August 21: The Navigators
The Navigators are a 13-piece, Columbus-based band that focuses on having fun and raising money for charity. Most members are current or former executives at American Electric Power including the AEP chief operating officer, a tax attorney, and an optometrist.  Still, don't think these guys can't rock – the members have a wide array of experience; some have even opened for Kansas, Jefferson Airplane and Jimmy Buffett. Expect lots of horns, multilayered vocals and covers of classic hits from the Beatles, Chicago and the Commodores.  While they don't play many shows, when they do, they play for a cause. Since their formation in 2003, they have helped to raise over $200,000 to help local and national charities such as the Salvation Army, Mid-Ohio Foodbank, Hilltop YMCA, the American Red Cross and numerous other deserving charities.
August 28: BalletMet Columbus
The nighttime sky on the Scioto Mile is the perfect backdrop for an evening of exhilarating dance as the talented dancers of BalletMet Columbus wow their hometown audience. A varied bill of dances will provide audiences a sneak peek at BalletMet's upcoming 2015-2016 season. Renowned for its versatility and innovative repertory, BalletMet ranks among the nation's largest dance companies. Its Dance Academy, founded in 1980, ranks among the top five largest dance-training centers in the country, offering over 300 classes each week to students ages 4 to 84. Since its inception in 1978, BalletMet has added 157 company premieres to its repertoire and produced 142 world premieres. It has also developed DanceReach, a series of educational and outreach programs that serve nearly 30,000 people annually. The DanceReach program also offers up to 70 scholarships each year to talented youth, many from minority and underserved groups, who could not otherwise participate. BalletMet stages 60 to 70 performances each year at home and on tour. In the past, the company has toured 28 U.S. states and countries such as Russia, Poland, Egypt, Spain and Canada.
September 4: The Steepwater Band along with Angela Perley & The Howlin' Moons
The Steepwater Band: Chicago roots-rock veterans, The Steepwater Band, have been playing their hearts out all over the world for nearly two decades. Their hard-driving synthesis of gutsy rock, gritty Delta blues, soulful backwoods boogie and down-home psychedelia fits perfectly in a retro-world enamored with the Mick Taylor-era Stones, early Hendrix and The Black Keys. The band's infectious energy is equally evident in their live performances, as critics and fans hail their shows as forceful and intoxicating.
Angela Perley & The Howlin' Moons: Earning comparisons to everyone from Joan Jett to Patsy Cline, Angela Perley is a dynamic front-woman who commands the stage with her booming voice and incisive lyrics. Backed by the Howlin' Moons, a group of guitar slingers and rhythm players who play like a raw, ragged roadhouse band, Perley is winning over nonbelievers the old-fashioned way with tireless touring and well-crafted albums.