More Road Improvements Coming to 3rd Avenue This Spring
A continuation of the Third Avenue road improvements will commence in early April as Columbus City Council recently approved a plan to upgrade Third Avenue just West of Olentangy River Road to Dover Avenue. The upgrades will include resurfacing and restructuring the street as well as a an extension of the shared used path along the south side of Third Avenue. A 5 Foot sidewalk with ADA ramps will run across the north end of Third Avenue except for the area directly underneath the railroad bridge, which is due for reconstruction sometime this Fall.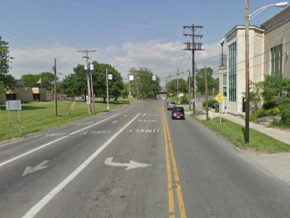 If you live in Harrison West or Victorian Village, surely you noticed the closing of Third Avenue over the past 6-8 months as crews worked to improve the infrastructure in this area including underground utility work and sewer upgrades and additions. The improvements coming in April will include "partial closures and lane restrictions" during reconstruction and resurfacing. Expect some delays and possible closings depending on the work being done at any given time. The reconstruction from Olentangy River Road to the railroad viaduct will actually close Third Avenue for approximately 70 days.
Full details from the City can be found: here
City of Columbus Project Managers pre-construction:
Department of Public Utilities, Nick Domenick, P.E., tel. 645- 4693 Department of Public Service, Richard Ortman, P.E., tel. 645- 5465
City of Columbus Project Managers during construction:
Department of Public Service, Joe Warino, P.E., tel. 645-0444