Independence Day Holiday Will Affect Trash and Recycling Schedules in Harrison West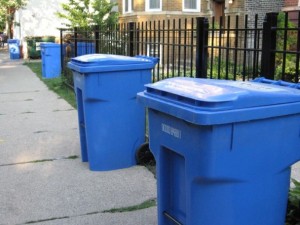 City trash service in Columbus will not be provided on Thursday, July 4, 2013, in observance of the Independence Day Holiday. Observance of the holiday will prompt changes in the collection schedule for City regular trash in Columbus as noted below.
For residents assigned a collection color:
Collection of trash in color-coded collection areas will rotate forward by one day the week of the Independence Day Holiday as follows:
Thursday, July 4:        No Collection
Friday, July 5:          Gold
Monday, July 8:  Gray
Tuesday, July 9:         Navy
Wednesday, July 10:      Pink
Thursday, July 11:       Ruby
** For Harrison West residents, this means Trash and Recycling will be picked up on Friday, July 5th. We will go back to normal Thursday schedule the following week for yard waste pickup.
The color-coded schedule will rotate again on Labor Day, Monday, September 2, 2013.
Two-Day Collection Schedule
Residents not assigned a trash collection color have a two-day collection window
If your normal collection day falls before the holiday, your trash will be collected on the first day of the collection window
If your collection day falls on or after the holiday, your trash will be serviced on the second day of the collection window
Drop off Recycling Options
Residents can take recyclables to one of nearly 200 free drop-off recycling locations in and around Columbus
Drop-off locations are located at many Kroger and Home Depot stores, fire stations, recreation centers and most Columbus City Schools
For locations, call the 311 Call Center or visit www.columbus.gov

Print Friendly