Columbus Marathon to Pass Through Harrison West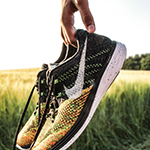 The Nationwide Children's Hospital Columbus Marathon will pass through Harrison West along West 5th Avenue, Perry Street, and West 3rd Avenue on Sunday, October 15, 2017. The race begins at North Bank Park at 7:30 a.m. and follows the course shown in the attached map. Several days of setup will precede the race. The marathon is expected to end by 3:00 p.m., but teardown could last until 9 p.m. on Monday, October 16, 2017. Participation is not expected to exceed 7,000.
Note that only the full marathon passes through Harrison West. The half-marathon and jog will not pass through the neighborhood.
Please plan your travel accordingly.

Print Friendly