Columbus Landmarks Foundation Hosting "Old House DIY Workshops"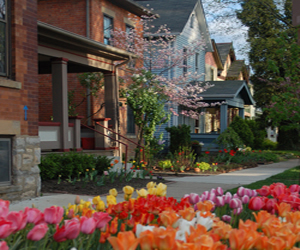 Do you own an old home? Chances are if you live in Harrison West, you just might. When's the last time you looked at your house? Really looked at it? If it's been a while, you may be interested in the "Old House DIY Workshops" presented by the Columbus Landmarks Foundation. There are two different workshops focusing on old homes and DIY repairs you can take on yourself.
Investigating and Troubleshooting
The Investigating and Troubleshooting workshop provides inspection tips for examining the roof, drainage system, masonry components, and wood components. Important safety issues, such as lead paint, will also be discussed. Whether you plan to make repairs yourself or hire a contractor, you'll gain knowledge of old house materials and be better prepared to care for your home for years to come. If you're thinking about purchasing a house, this workshop is for you too!
Saturday, March 9th, 10:30 am to 12:30 pm
Location: Barack Recreation Center, 580 E. Woodrow Ave.
Workshop fee is $5.00
Break Out the Tools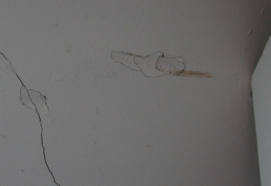 Do you have cracked plaster? Is there a hole in the wall that bugs you every time you look at it? Learn how to fix those nagging problems at the "Plaster Repair Workshop".
At this hands-on workshop, conducted by a fifth generation plasterer from Campbell Plastering, learn how to:
choose the appropriate plaster materials and tools
prepare walls to be repaired
mix, install, and cure plaster to properly repair cracks or holes
Saturday, March 23rd, 9:00 a.m. – 1:00 p.m.
Location: Hosted by the Jefferson Center for Learning and the Arts
100 Jefferson Ave.
Workshop fee is $10.00
Space is limited so register early by calling 614-221-4508 or visiting: www.columbuslandmarks.org.