8th Annual Craftin' Outlaws Alternative Craft Fair Nov 17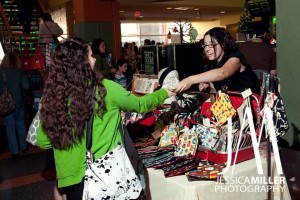 The eighth annual Craftin' Outlaws alternative craft fair will be held on Saturday, November 17 from 11:00 a.m. to 5:00 p.m. at Gateway Film Center. Admission is free and all ages are welcome.
Craftin' Outlaws is one of the only craft events to showcase 'alternative' crafts from all over the Midwest. Modern handmade goods from more than 50 regional vendors will be available for sale, including clothing, jewelry, paintings, posters, ceramics, knitted accessories, stuffed animals, soap, stationery, skateboards, and home décor.
Visit craftinoutlaws.com/vendors for a list of this year's vendors. More than 2,000 people attended last year's event. 
Early Bird Passes for shopping access from 10:00 to 11:00 a.m. can be purchased online or at the show for $5. The first 100 people to buy pre-paid Early Bird Passes will receive free tote bags. For the first time ever, Early Bird shoppers will be invited to participate in an Early Bird Raffle for special prizes from vendors. Proceeds from the raffle will be donated to Project: Zero Ohio, an organization that supports Central Ohio HIV/AIDS patients.
"At Craftin' Outlaws, you'll find gifts that you can't just get at a mall," said Megan Green, Craftin' Outlaws lead organizer and Owner of Stinkybomb Soap. "Each one tells a handmade story."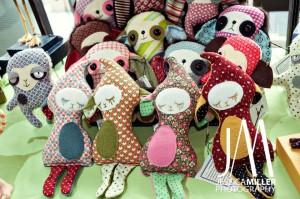 Gateway Film Center is located at 1550 North High Street in the South Campus Gateway. Refreshments will be for sale. $1 parking is available in the GFC garage next to the cinema, with access from 9th and 11th Avenues. Parking tickets may be validated at the box office.
About Craftin' Outlaws
Craftin' Outlaws is an annual alternative craft fair in Columbus, Ohio that aims to support independent artists and provide an alternative to mass-produced products. Founded by Liz Rosino in 2005, it's the largest and longest running fair of its kind in Ohio. Visit craftinoutlaws.com for more information.

Print Friendly