5th Annual Short North Gala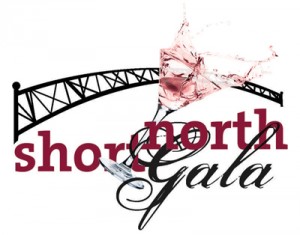 Arts District celebrates the heroes of the Short North.
The Short North Business Association is gearing up for the 5th Annual Short North Gala at the Greek Orthodox Cathedral on Sunday, May 1st. The Gala is a highly experiential affair that immerses guests in the flavors and spirit of the Arts District. The evening begins with cocktails, hors' dourves and entertainment in the Greek Orthodox Cathedral's garden courtyard. Short North bars, taverns and spirit district businesses feature their specialty cocktails. Following cocktails, the celebration transitions to the Cathedral's ballroom where PageTech Ltd., Zen Genius and the galleries of the Short North reshape the space with light, sound, projection, decor and art. The evening shifts to a higher gear as acclaimed Short North chefs take center stage to create a one-night-only culinary adventure of samplings of their best dish.
The SNBA will recognize the 2011 Unsung Heroes, individuals who enrich the Quality of Life in the Short North and Columbus through their volunteer efforts and contributions behind the scenes to advance Art, Community, Diversity and the Short North Spirit.
In addition to the Unsung Hero Awards, the SNBA will also recognize the contributions of the Short North's most dedicated partners. The Luminary Award for the most dedicated pioneer will be awarded to Sherrie Hawk, owner of Sherrie Gallerie.
The 2011 District Partner for supporting our initiatives is COTA – Central Ohio Transportation Authority. A new award will be given by the Short North Special Improvement District to recognize the improvements of the district by property owners, developers and city partners.
Full details of the event and to purchase tickets please visit ShortNorthGala.com.
What: 5th Annual Short North Gala
When: Sunday, May 1, 2011
6:00pm – 10:00pm
Where: Greek Orthodox Cathedral
555 N. High Street
Columbus, OH 43215
Sponsors:
Hosting – GrandView Mercantile
Program – COTA – Central Ohio Transit Authority
Supporting – Fireproof Records, Jack & Zoe Johnstone,
Production – PageTech Ltd., aero313, Zen Genius, Lasting Impressions, r design & printing co.
Media – alive!, outlook media, Columbus Underground
Admission: $65/individual
$850 for VIP Table of 10 (limited)
Tickets will be on sale beginning Monday, March 14th via website
or by calling the SNBA at 614-299-8050.
For more information, please contact Diesha Condon at 614.299.8050 or diesha@shortnorth.org