2013 Short North Tour of Homes & Gardens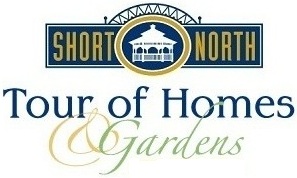 On Saturday and Sunday, September 14 and 15, home improvement and landscaping enthusiasts are invited to explore beautiful and lovingly renovated spaces in the historic Short North and surrounding neighborhoods at the 2013 Short North Tour of Homes & Gardens, presented by the Short North Civic Association and the Dooley & Co. Team of Keller Williams Classic Properties.
This year's tour features 10 locations, ranging from the 900 square foot residence of Dru and Jeannie Simmons, a charming model of efficient use of space, to the sprawling 19th century home of Robert and Amanda Bundy, who've just completed the first phase of a major renovation project.
Other recent re-dos include the two-story home of David Cooke, a member of the International Color Marketing Group who's filled his space with rich tones and textures, and the landscaping surrounding the circa 1891 home of Sharon Roney and Jeff Kennedy.
Tour attendees will also see a range of unique and inspiring design features, such as the scrap steel barn door enclosing a guest bedroom in the carriage house of recent Toronto transplants Amanda and Nick Mathew, and the large aquarium that flows out from the wall of Eric Harter's open loft space.
The preview tour, sponsored by Stenger Creative, begins at 4:30 p.m. on Saturday, September 14. The $75 ticket includes a reception with cocktails and hors d'oeuvres at Ray's Living Room, the gallery and event space at 17 Brickel St.
The general tour is from 10 a.m. to 6 p.m. on Sunday, September 15. Tickets for Sunday are $15 in advance, $20 day of tour, and include access to a trolley shuttle bus for easy traveling between tour stops.
Click HERE to purchase advance discounted tickets.
Advance tickets are also available at Spinelli's Deli, 767 Neil Avenue.  Day-of-tour tickets will be available only at Spinelli's Deli.
More information about this year's tour is available through the Short North Civic Association's website, www.shortnorthcivic.org, and our Facebook page.